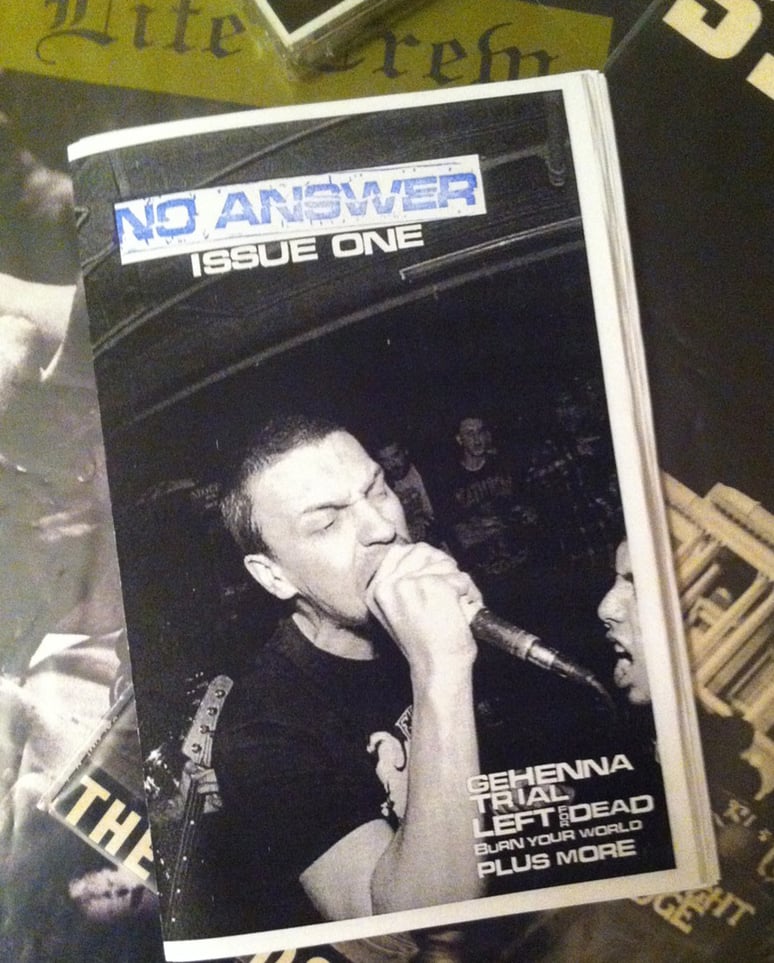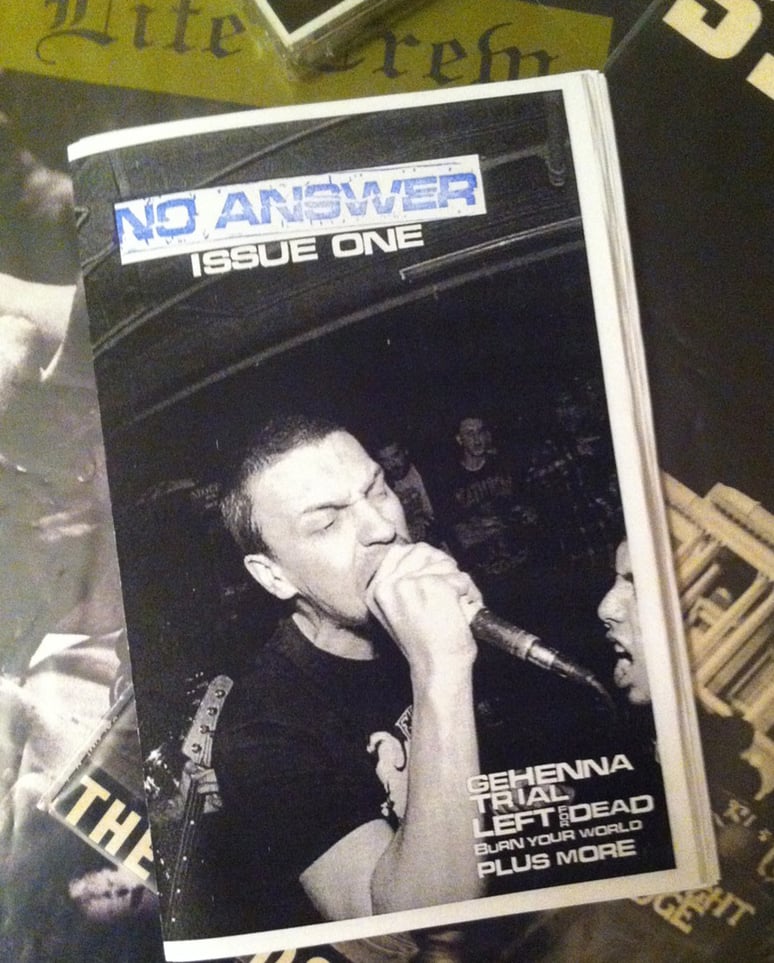 NO ANSWER: ISSUE ONE WINTER 2014
$4.00 / Sold Out
NO ANSWER ISSUE ONE WINTER 2014...

48 pages featuring:

Interviews:
Mike Cheese of Gehenna
Greg Bennick of Trial / Between Earth & Sky
Chris Colohan of Left For Dead / Burning Love
Lord Dom of Pulling Teeth / A389 Records
Daniel White Devil of Die Young (TX) / Band Of Mercy
James and Mike of Burn Your World.

7 pages of LP, EP and Demo reviews.
This Is Hardcore 2013 retrospective.
Classic HC pictures.

+ More...


Each order will receive a link to download the issue in a high quality PDF file for reading wherever.

HARDCORE LIVES. YOU DIE.