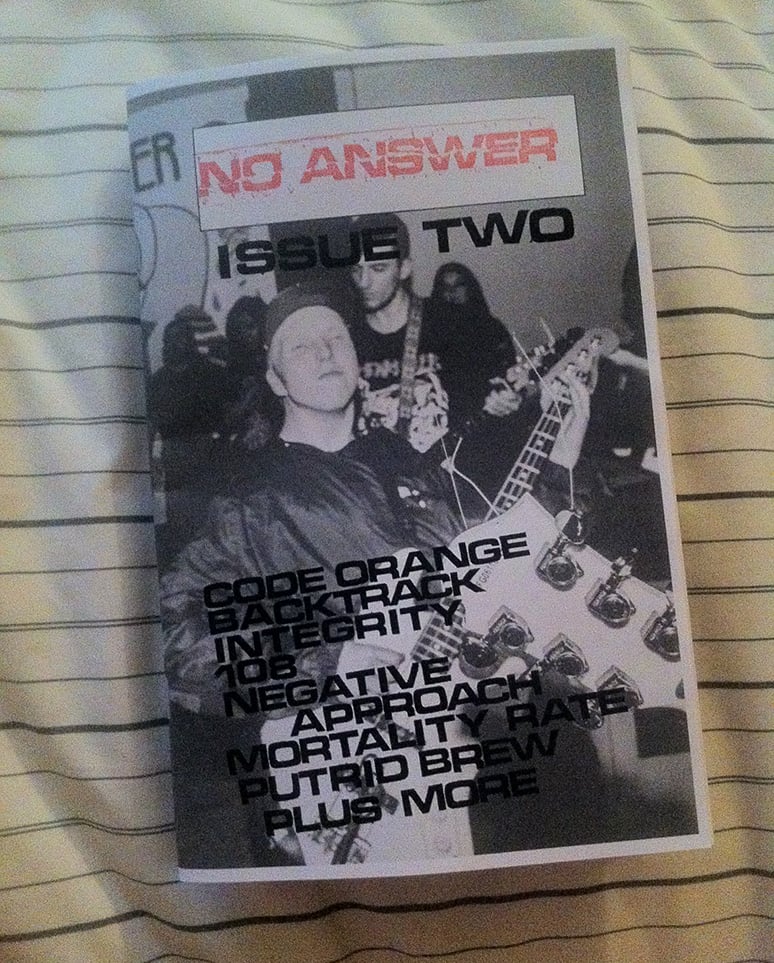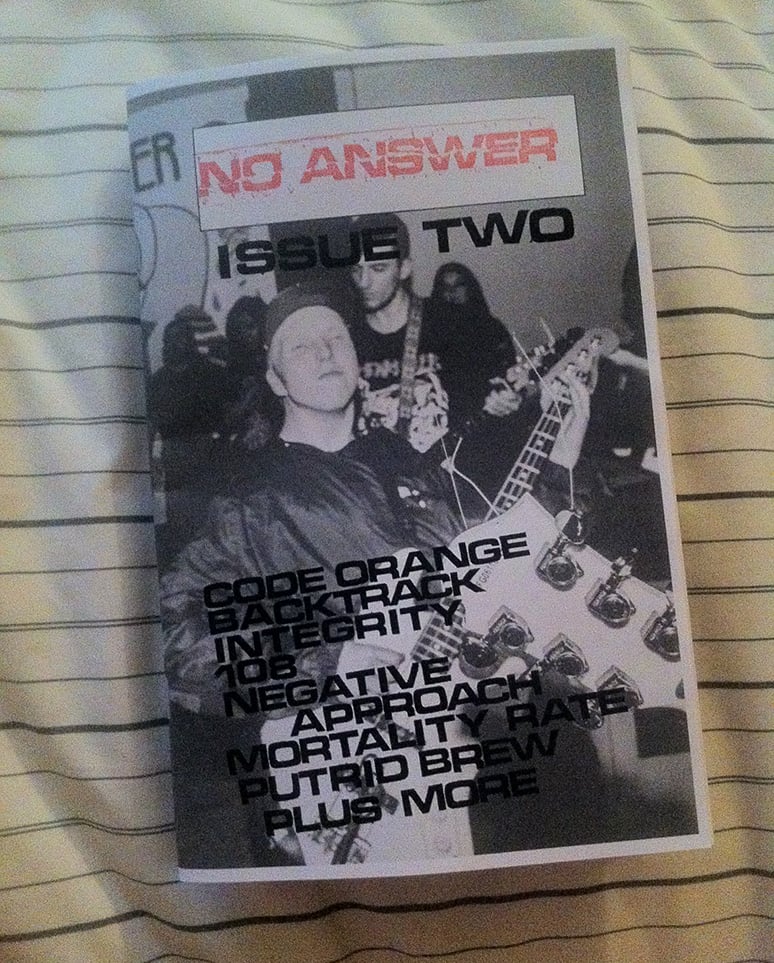 NO ANSWER: ISSUE TWO FALL 2015
$4.00 / Sold Out
NO ANSWER ISSUE TWO FALL 2015...

Almost 50 pages featuring:

Interviews:
Joe Goldman of Code Orange
James Vitalo of Backtrack
Dwid Hellion of Integrity
Rob Fish of 108
John Brannon of Negative Approach
Jessica Nyx of Mortality Rate
Lindsay Allen of Putrid Brew
Steve Muczynski of Hollow Earth


5 pages of LP, EP and Demo reviews.
Classic HC pictures.

+ More...


Each order will receive a link to download the issue in a high quality PDF file for reading wherever.

HARDCORE LIVES. YOU DIE.